Zhengzhou WINSUN Inflatable Amusement Equipment Co.,Ltd
WINSUN Inflatables was founded in 1998. Since our establishment, our focus has been purely on innovation, quality, and service.
Our mission is to design and manufacture the safest and most exciting inflatable amusement products in the world. What separates us from our competitors is that we offer quality along with the additional flexibility of printing your designs using our state of the art digital printers.
Certification
We are currently one of the leading manufacturers of inflatable products in China and hold certifications for CE, ROHS, EN71, EN14960, and EN15649.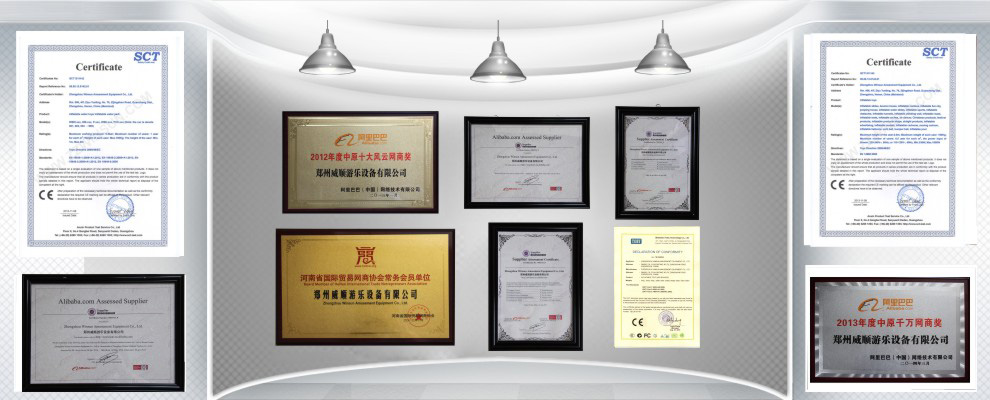 International
With the effort by our skilled craftsmen and professional designers, most of our inflatables have been produced and exported to more than 80 different countries. With each day, more and more of our inflatables are appearing in inflatable amusement parks and family homes all over the world.
Best Customer Service
We place customer service above anything else. All of our products are fully customizable in terms of the color as well as the size. This allows you to choose your dream design and personalize it towards your needs! Furthermore, what sets us apart from any other competitor is that if you would like to print your brand logo onto the product, we can go ahead and digitally print it on using our state of the art technology. We treat each of our products and relationships with the utmost care – we aim for long lasting relationships with our customers rather than one-off purchases. At Winsun, we won't let you down.
Highest Quality
Our products only use PVC material and have satisfied CE standards, along with our blowers which have been approved by ROHS/UL for safety and protection.
Our designs and manufacturing process are unparalleled in the inflatable industry all across the world. Each of our products are created with utmost care and attention to detail. We create inflatable amusement to the highest of qualities which also include a reinforced belt, 8mm diameter stainless steel ring, double stitching, and digital printing.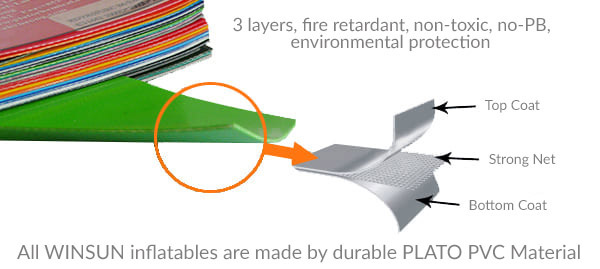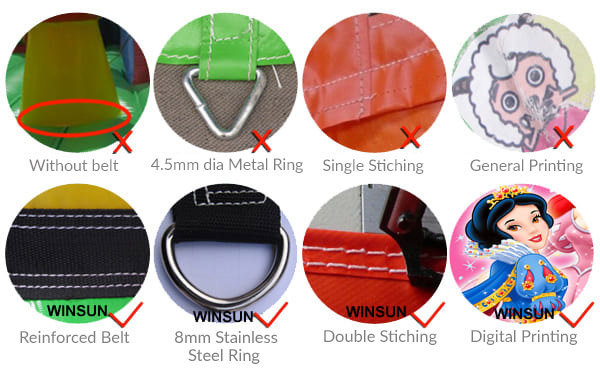 Company Name:
Zhengzhou WINSUN Inflatable Amusement Equipment Co.,Ltd
Business Type:
Manufacturer
Total Annual Revenue:
Above $500 million
Major markets and proportions:
North America 30%
South America 12%
Eastern Europe 25%
Southeast Asia 5%
Western Europe 20%